Hi everyone,

I recently bought an X-Terra 705 Gold Pack. So far I have fond a 1929 half penny, 1948 penny, old flute, chains and a lot of other stuff.

I am currently detecting a cottage that was built in 1860 and burnt down n 1979 but has not been gone through. The land also has a road that was used to go to the Gold fields about 100km away and people would stop past this cottage.

There are also two other house sites on the land that are all gone but probably worth detecting.

My problem is, with the cottage site, there is so much stuff. Hand made nails, iron, melted globs of metal etc and I don't know how to identify most of the stuff I have found so far.

Also, I was wondering how I could get people to help. I am not experienced by any means and would love to have people in the know come out and show me the ropes etc.

Would anyone be interested and if so what arrangements need to be made in regards to what is found?

I live on this land and have the permissions to detect.

Merry

Merryeclipse

New Poster





Number of posts

: 4


Registration date :

2014-01-16



Hi Merry
Can you post a pic or three of what you have found. People may be able to help identify from the photos too.
I am in the area and have time to assist but I do not have an X-Terra. Sorry. On a brighter note for you I am sure there are people on this forum with the same machine as you and there will also be people who would fall over backwards to assist detecting the sites with you  

Another suggestion, do a search on this forum as to how to detect old homesteads, these may also help you. I do have a little experience myself.  


Detectist

Contributor Plus





Number of posts

: 245


Registration date :

2010-02-27



Hi Detectist,
Thank you. I will some take some pics and post them  

Doesn't matter what metal detector people have, I am getting pretty good, I hope, on using the one I have. I think it is more so knowing where to dig and what to ignore. But at this stage you put the detector over an area and you get several, and I mean several, target IDs ranging from -8 to the high 40s. I am also using a Garrett Pro-poiner, which picks up every bit of metal. So many nails, but good things as well.
I think I will just have to dig up everything!
I have been working at clearing out the rooms of stonework, bricks etc to make it easier.
It appears some things melted in the heat but the roof collapsed holding a lot of things still intact - i.e. the flute.
I found the half penny in the first 20 minutes of my first go detecting in the garden at the front of the cottage   

The 1948 penny - in good condition was in the ground in the living room of the house.
Also, what is the best way to clean these coins to make them look good? Under light they are in good condition, in the sense of the writing and pictures etc are clear and defined. But the coins are filthy and you can't see it. I will post a pic of them too.
Merry

Merryeclipse

New Poster





Number of posts

: 4


Registration date :

2014-01-16



Welcome to the Forum Merry
Go down the homepage to All about Metal Detectors-then Other Minelab detectors- then open xtera thread.
Also the search box in the top rh corner is the access to old posts [incl cleaning old coins]
laney

laney

Contributor





Number of posts

: 36


Registration date :

2012-02-15



I took photos and tried to upload them to no avail. Got an account with servimg but I try to upload the pics and it kills my internet. Any idea why?

Merryeclipse

New Poster





Number of posts

: 4


Registration date :

2014-01-16



G'day Merry and welcome to the forum here is some links that may help you to upload your pics.
http://golddetecting.4umer.net/t8442-how-to-post-pictures-on-the-forum
http://photobucket.com/
http://golddetecting.4umer.net/t14215-how-to-upload-the-picture-s-on-our-forum-in-pictures
Cheers.
Mike.  

Thank you Mike54! And thank you laney :)And of course Detectist. It's nice to be welcome on a forum as a newbie.
Here are some pics of what I have found so far. I also found a few more globs of metal, a couple of them look like silver or gold.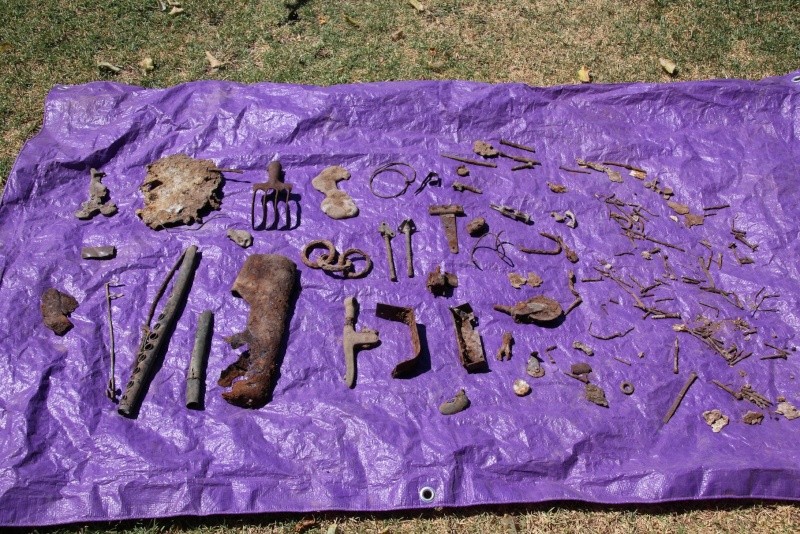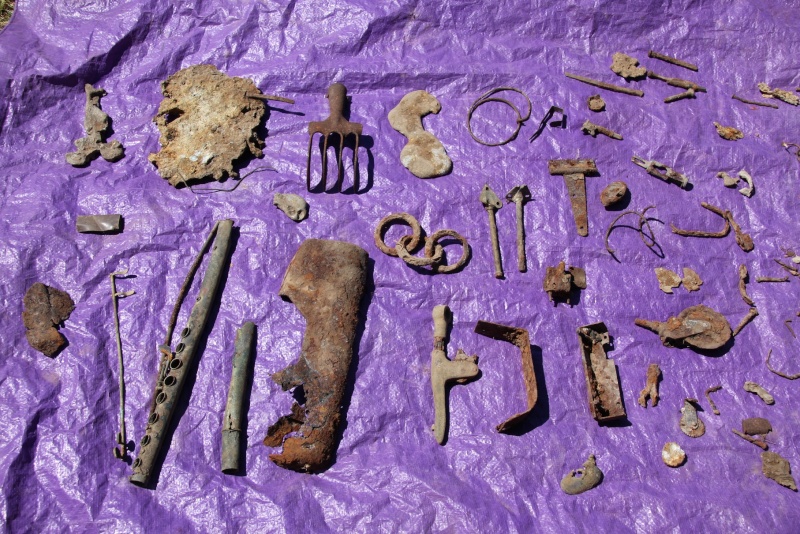 Merryeclipse

New Poster





Number of posts

: 4


Registration date :

2014-01-16



Some interesting finds there Merry. That flute is a great find.

From what I've read, the main thing with coins is not to clean at all if you think the coin is valuable. If you are satisfied that the coins are not valuable (I'd buy a coin catalogue or search the internet on date and also refer to sites like Australian-threepenny.com to check about rarities and errors etc) you could try washing gently with water. I sometimes use a sonic cleaner and at the moment I have some pennies and half pennies soaking in olive oil. Again do a few searches on cleaning coins. Silvers take different treatment to coppers.

From what I can see and what I've picked up some of those blobs are just the results of melted lead. I'm sure others will suggest how you tell the difference between lead and silver that have melted in a fire.

Detectist

Contributor Plus





Number of posts

: 245


Registration date :

2010-02-27



Some very interesting artefacts there Merry and thanks for sharing.  
  Glad I could help.  

Cheers.
Mike.  

Rule of thumb. do not clean them. If of any value the coin boys/girls will do it otherwise nothing more than a soak in water and a very careful softbrush with soft toothbrush.

philip.j.thompson

Contributor Plus





Number of posts

: 686


Registration date :

2012-07-24




Similar topics
---
Permissions in this forum:
You
cannot
reply to topics in this forum