Hi all
Does your Sdc2300 pick up tiny tinnie weeny bits of rust??
Now we discovered this last year
We were working a little patch of small gold ( which my brother had found )
While i was using my sdc2300 having a ball finding bits of gold
my brother using his gpx5000 was finding gold.. but the tiniest bit of rust as well
He says to me " are you finding any of that rust, i saw you detecting in this exact same spot, yet you left me all the bloody rust!"


Oh i thought that was funny..
anyway he was getting fed up with all the tiny weeny bits of rust i had left for him.  

So he went back and got his sdc2300 and no rust! He says " these sdc2300 dont seem to signal on that tiny rust" he was pinging gold more.  ( i am talking about tiny rust)
So how many of you have found out the sdc2300 dont sound off on tiny weeny bits if rust
Also the sdc2300 and the zed love that gold that no other machine can ping..
This speci was on top of the ground.. it was found with the zed, but it was only a slight change on the Zed, mike kicked the rocks away, and the sound disappeared, he then decided to look at the rocks he kiced away.
4 zeds couldnt hear it unless almost touching the coil. Same with 5 sdc2300
Gpx 5000 nil. 11 inch elite coil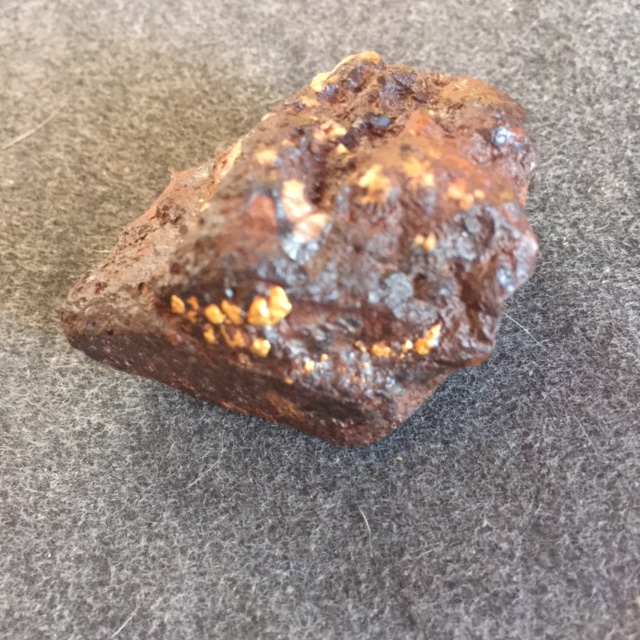 Adrian.. your post disappeared.  I am guessing thats why your sdc2300 didnt go off well on your 9crt earrings.

_________________
Be happy everyone Lifes to short

Cheers jen.

Jen

Management




Number of posts

: 471


Registration date :

2017-06-16



Hmm, I seem to have missed this Jen.
Yes those ear-rings are not exactly small in dimensions at 5mm x 7mm but are light in weight. 0.09g ea which = very thin cross section of approx 0.03mm
Even with both held in close contact there was no response in normal or salt mode.
My Gold Bug Pro with a 5 x 10 DD responds weakly to these ear rings at 9cm and a strong signal at 6cm. Gain at approx 75%. 100% was too jittery with  the EMI in my lounge room to be able to get a reliable max air test distance, although response was still strong at 6cm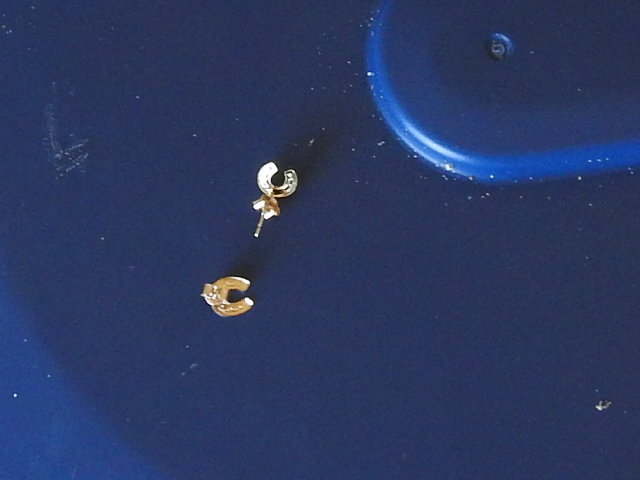 Last edited by adrian ss on Sun Nov 19, 2017 9:30 pm; edited 3 times in total

adrian ss

Contributor Plus





Number of posts

: 1464


Age

: 71


Registration date :

2015-07-03



Hi Jen
The flip side of the coin is the 5000 hardly picks up the tiny shot the SDC does.In many area's the 5000 is the better choice and just gets the gold.

deutran

Contributor Plus





Number of posts

: 1568


Age

: 54


Registration date :

2009-09-26



Hi kids, I've had my 2300 almost track out chunks of rust neally as big as my thumb. Came as quite a shock to be chasing a very iffy signal then have it be a big chink of rusty steel like that with barely a noise from the detector. So I guess it must be tracking out the little bits altogeather.


Sparrowfart

Contributor Plus





Number of posts

: 483


Age

: 59


Registration date :

2010-08-14



Never a good idea to GB over a weak signal or to sweep continually over it especially if you are in iron mineralised ground. The 2300 has  continuous auto GB while scanning and will/could GB out weak gold signals in iron mineralised or rusty iron infested ground. Better to manually redo the GB nearby but not over the target and then re try pinpoint. Even some deep large gold will/could tune out in auto if the signal is weak in heavy iron mineralised ground.
The same applies to all auto true ground balancing metal detectors including many of those with auto threshold retune.

adrian ss

Contributor Plus





Number of posts

: 1464


Age

: 71


Registration date :

2015-07-03





Similar topics
---
Permissions in this forum:
You
cannot
reply to topics in this forum